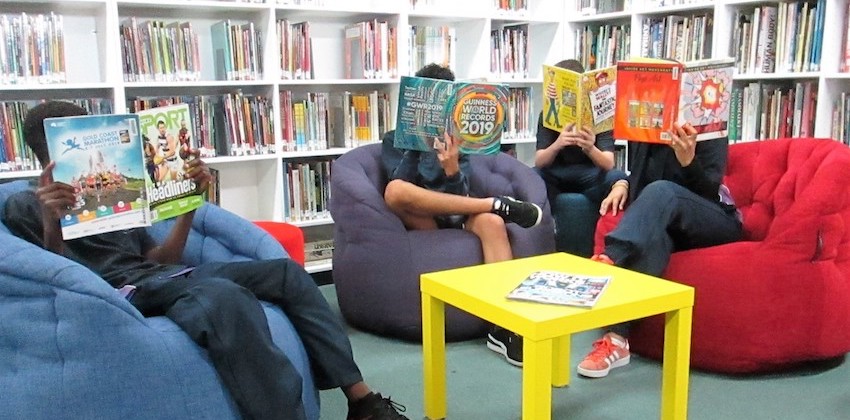 Australian Society is changing and school library design and function must change with it.
Australian Schools must now be more clever and creative with design to be relevant to Aussie kids .. and therefore encourage them to read and use their facilities. A new-age Australian library needs to be a more fun & attractive place for kids and their teachers - and the mountains of books, stuffy library smell and noise free zones could be a thing of the past.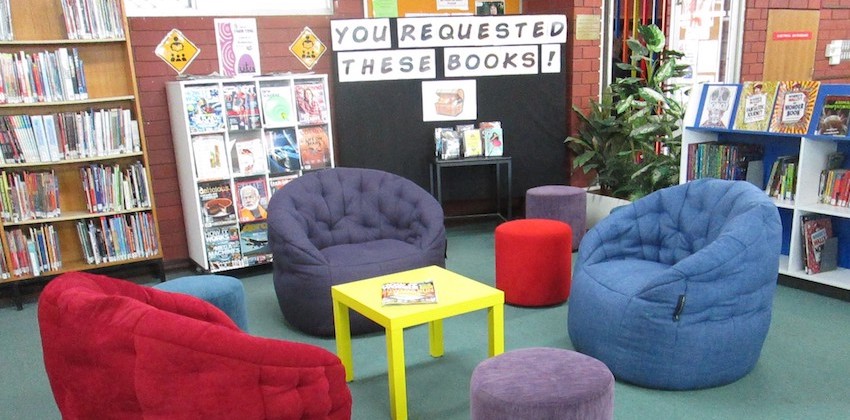 Today's successful school libraries are more like junior cafes with breakout social learning spaces and comfortable furniture that kids don't just like - but love. They are desirable places to hang out and learn with their friends. Social chill out zones - the comfiest in school - where reading is actually fun.
Ambient Lounge furniture has been seen by many progressive Australian schools as idea furniture for new age school libraries.
Columbian Catholic College in Charters Towers are a case study. The saw Evolution Sofas and seized on the opportunity to design then into their vibrant school library spec. Paula Smith (St Mary's Campus Library Manager) was thrilled with how the students took to their ambient lounges for class activities. The feedback from the students is that they love the 'super comfort' of the bean bags and vibe the library now gives them as a result. Learning was never so cool.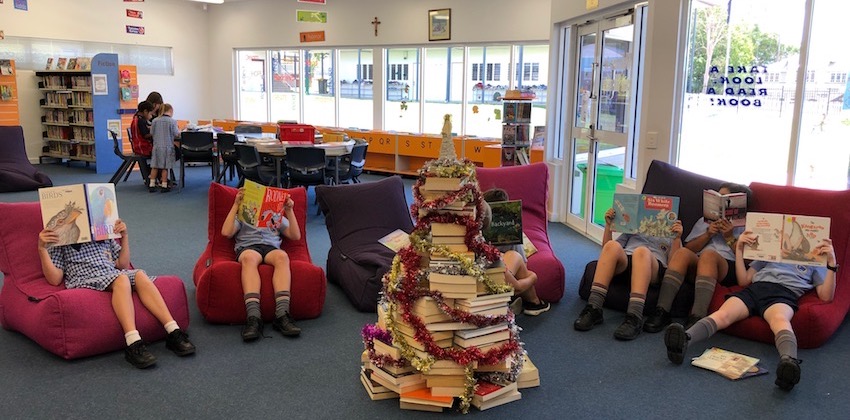 Angela Gostlow, Library Officer at Dianella Secondary College, wanted to give her charges sophisticated soft seating that would make them want to use the library more. Her choice was the elastic structured Butterfly Sofa bean bags in bright colours that would really lighten up the mood of the room. Angie is so delighted with the reaction from the pupils she was compelled to write:
"They look fantastic and the kids absolutely love them. They have been an amazing addition to our school library!" - Angie
If you have a School Library or education department space and would like a free design consultancy with ambient lounge soft furniture, please contact us for 20% off*. We are also able to do 3D and concept renders of your school space for larger projects. Please send us an email to info@ambientlounge.eu for more info. 
* 20% discount available for schools and education institutions only